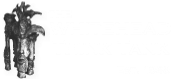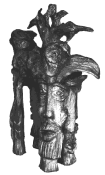 Whitehead Think Tank
Learn how to eliminate stress, anxiety and fear at will forever!
Produce a higher degree of happiness and satisfaction in your life.
Face change with an entirely new attitude and anticipation.
Achieve a winning edge by discovering your unique creativity!
Recent Testimonials:
Simply put, it's an opportunity of a lifetime that will open your eyes to a lifetime of opportunities.

R.S. | Pharmaceuticals | Moncton N.B.
A second fascinating journey into the possibilities of life. Thanks for the boarding pass!

J.H. | Advertising Agency President | Thunder Bay
Whitehead's Think Tank is refreshment for the creative mind.

D. R. | Ad Agency C.E.O. | St. John, N.B.
A trip to the tropics coupled with the creative thinking sessions was just what I needed.

G.F. | Cartoons and Games | Miramichi N.B.
28th Annual Think Tank
Since the first 'Tank' in 1988, the week's program has been enhanced each year to make it mroe diverse, effective and relaxing in a truly tropical environment which immediatey demands an open mind.
more info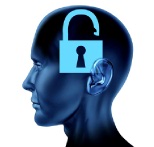 Over 90% of the things we worry about and wrestle with in life NEVER HAPPEN. We CAN make positive things happen in our life... and it's never too late!
Eliminate stress, anxiety and fear!
Face change with an entirely new attitude.
A a life-changing learning experience.
Initially, I began sharing the technique with other creative minds in my own profession and eventually extended the invitation to include others who showed interest.
Unless we change direction, we will likely end up where we headed. | Lao-Tsu
We are what we think. | The Buddha
Emanicipate yourself from mental slavery. | Bob Marley
Download a few sample Think Tank papers.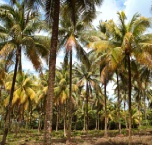 You will enjoy a most restful week in Montego Bay, Jamaica. The environment offers rest, sun, sea, full amenities and a full week to take a breather from our hectic world and an appraisal of our current life's complications.

Many side trips will provide a glimpse of the real Jamaica that few tourists are privy too. The people that you will met along the way, know us and are here to help serve your every need and to make your trip a success.