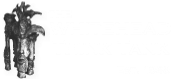 4-Hour Escape
to A Week in the Tropics
A mind opening experience with a learning process that can lead to new life and business opportunities.

The environment is Montego Bay, Jamaica, and offers rest, sun, sea, full amenities and a full week to take a breather from our hectic world and an appraisal of our current life's complications. Of particular interest to those who use creativity in their work or those who want to learn how to tap their own unique creative resources. Several techniques are explored, demonstrated and experienced.

Creative visualization, meditation and self-hypnosis are three of five processes made simple for every day use. The week's program consists of five morning after-breakfast presentations with various inland trips, an emphasis on rest, relaxation and the enjoyment of the many beaches, clubs and restaurants around us in a tropical paradise.

Our headquarters hotel is intentionally unpretentious. Each double room has its own three-piece washroom, with ample hot and cold (safe) water, balcony, colour TV, air conditioning and telephone. With a five-minute drive to both the airport and the bustle of downtown Montego Bay in either direction, it's a perfect location overlooking the Caribbean Sea. Ample transportation is available at our door for those who wish to do their own inland exploration with one of us or a 'recommended' traveling companion.

This week does not entail any dressing formality. Rather, every traveler is reminded to dress lightly, to experience life in a tropical climate for seven nights. We witness clear skies ablaze with stars at night and bask in the trade winds day and night in a climate that is 'August' all year. The temperature of the Sea is warmer than the air in spite of the hot tropical sun. All skin colours learn the sanctity of shade.

Our week begins Wednesday afternoon or evening with a check-in and registration after being met at the airport … followed by a brief orientation and refreshments. With a mid-week start and a mid-week conclusion, we give up only one weekend away from our family yet allows us to work a littler harder Monday and Tuesday of one week and Thursday and Friday of the next … thereby being able to maintain our normal business demands.

The only requirement is an open mind … open to new ways of thinking … open to discover methods of killing anxiety, stress and fear at will and … open to consider new and unbelievable fields of limitless opportunities.

Once your registration is confirmed, you will be mailed a confidential series of papers - individually chosen to provoke thought on subjects on which we expand during the week. In addition, of course, most interesting information about some aspects of Jamaican culture that go back to King Solomon.

Every attendee since 1988 has said virtually the same thing … "A most reenergizing learning experience in a unique environment."

Not surprisingly, many attendees stay in touch with some of those who 'attended their year' as well as friends they have made in a short week on the island. Some have enjoyed and benefited, but they keep returning for a 'top up'. Others tell a friend or bring him. 'Like minds' work well together.

Unfortunately, our small hotel, its structure, and our air-conditioned mini-bus limit registrations to a maximum of five confirmed and one only on standby. A larger group necessitates split ground travel.

Bill Whitehead conducts all morning sessions personally, often with local assistants, who also travel with the group on most tourist-free inland day trips scheduled.

William (Bill) Sydney Helwig Whitehead is known to his friends as 'Bill W' and to some in Jamaica as 'Whitey'. While born in Toronto, Canada, he also travels with a Jamaican passport due to his father's lineage in Jamaica, going back to the 1800s.

He's an artist convert to the communications process, is a Fellow of the Institute of Canadian Advertising and manages the Trans-Canada Advertising Agency Network. During his lifetime in the chemistry of people, thus far, Bill will admit to being a 32 Degree Mason, Shriner, and 12 Degree Rosicrusian. He's been a Captain in the Army, a yacht club commodore, painter, carver, barbershop singer, teacher, and recently (1999) got his amateur radio operator's license.

He often says, "The body is a life support system for the brain. You can make anything a success in your life if you want it … anything is possible … nothing is impossible with an open and receptive mind."