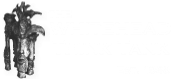 What Others Have Said About Their Trip
Always highly valuable and an excellent use of time. I've fuly enjoyed each time.
I would highly recommend the Whitehead Think Tank as an experience and an escape into an entirely different world. I went home a better person.
In an ever changing world, we need to recharge our batteries and reflect on the wonderful opportunities that life offers. The Whitehead Think Tank is an opportunity to regain focus, enjoy the Jamaican culture and truly recharge your batteries."
The Think Tank, in relxed Jamaica, slows down the brain letting you cut through the noise and reflect on what is actually important.
Once a year I need to hit the refresh button. To clean out my thoughts, gain a new perspective and shed any ego that may be holding me back from happiness. The Tank does this for me.
In the pursuit of creativity, an open mind is essential and Bill Whitehead's creative Think Tank in Jamaica is a marathon on opening minds."
The beauty and simplicity of Jamaica along with the synergy of our group, allowed me to see where I have been and to be more open to where I'm heading.
A second fascinating journey into the possibilities of life. Thanks for the boarding pass!
The Think Tank will put you in an environment of simplicity and happiness that allows you to wind down. I am using Bill's lessons to find time to be creative and less influenced by distractions and more opened minded.