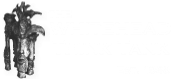 Trip Details
THE 27th ANNUAL WHITEHEAD THINK TANK, November 6 - 13, 2013
Comfortable Accommodation
Our hotel headquarters is a very popular but very small intentionally unpretentious 100% Jamaican Inn with only 10 rooms right in the heart of Montego Bay, across from Doctor's Cave Beach , and surrounded by shops and restaurants of all types. The staff and management know us.

Rooms are allocated in order of registration and every attendee enjoys a private double bedroom with air conditioning, running hot/cold water, private bathroom, balcony, telephone, colour TV and fridge.
You are met at the Airport
Our first (of 5) morning sessions begins the first morning immediately after breakfast, so we want you booked-in Wednesday night. However you arrive and on whatever flight, from whatever your originating city or country, you will be met and driven to our headquarters hotel.
Breakfast Only
Your Think Tank cost includes an exotic and sumptuous tropical island breakfast each day. When you see the many options available for dining within easy walking from our hotel's door, you'll be pleased no one planned your eating schedule or a North American menu.
You are Free Every day after breakfast and our Daily Session
We may plan a trip to Ocho Rios or Negril ... maybe even do a stay over if enough are interested. Perhaps you would prefer to 'hang out' at Doctor's Cave Beach every day or one of the many delightful fresh water pools adjacent to our hotel to read or do some serious thinking. Or maybe you prefer to be alone to rest up to stroll the Mo Bay street scene at night. We only insist that our attendees travel in pairs and not be late for any scheduled morning sessions, immediately following breakfast.
Currency
As the Canadian dollar sags beside the U.S. dollar, the Jamaican dollar is a victim of its own inflation (remembering that it's the only Caribbean country current with its payments to the International Monetary Fund). One Canadian dollar currently trades for over 80 Jamaican dollars.

We strongly suggest that no one carry much cash since it could only be used for tips. Virtually all establishments recognize Visa and American Express. Bills in $10-$20 denominations in Canadian or U.S. currency work best.
Transportation
All ground travel is included in your Think Tank cost ... from and to the Montego Bay Airport and all group travel on planned sightseeing trips. Personal or buddy sightseeing hops are at each person's expense.
Think Tank Program, Materials, Leave Behinds
A very comprehensive five-morning program (immediately after group breakfast), a night power-circle, many daily excursions, musical entertainment and the last evening's dinner are all included in the Think Tank cost per person. Those who have attended even one Tank know of the mind-opening program that makes every year special when you are there. It's fair to say that you will have a tropical initiation you'll remember fondly for the rest of your life. Many have claimed their life direction has changed for the better.
Think Tank Cost
Total - $2,150.00 (Cdn.) per person / Single occupancy (you pay no single supplement!) Charge it as a business expense - many do! Payable prior to October 1, 2014. Mailed to:

Whitehead Think Tank
Unit 504 - 4001 Bayview Ave., Toronto ON M2M 3Z7

Thirty per cent cancellation penalty.

Air Fare (Not Included)
Wherever you're flying from, watch for the specials and the charter flights. With many using point-earning credit cards, 'saved' points and/or coming from destinations with different currencies as diverse as St. John's, Winnipeg, Miami, London England, Toronto, Miami, Tampa, Arizona, Vancouver and Guam, the wise traveller orders his air fare as soon as the deposit is received and 'confirmed'. Otherwise, you'll pay through the nose!
Prelude
As soon as we receive your registration and cheque, you will begin receiving bulletins to stimulate thought and relating to your week with us ... what to pack ... what to expect ... things to look for and experiences to anticipate in the company of purely fascinating people like 'Ras' Willy and Brother Cleveland ... events and circumstances that you'll remember with clarity for the rest of your life. Initially, you may think of them as coincidences ... later perhaps as miracles.
Luggage
We recommend one bag only. 'If you can't carry it with ease, or if it is expensive, don't bring it.' No flamboyant jewellery or better still ... none!
The only health hazards are too much sun, alcohol and fresh fruit. Good walking shoes and shorts are a must. A long-sleeved shirt or sweater will protect against the day's sun and evening's 'chills'. Early registrants receive much more information prior to departure that enables everyone to feel quite 'at home' in a black culture.
Introductions
As each person registers, they are kept informed of all the other travelers. As often happens, many in the group have much in common and lasting friendships and business associations are made each year. Common too, are buddies who have traveled together before and who find this Think Tank concept a practical approach to a real rest … and for some, a reunion … for some, even a pilgrimage!